Angaga located in the the middle of Ari atoll is one of wonders of Ari atoll. Just a tiny coral island which has one of the best beaches in the country. The wide open beaches go all the way around the island unobstructed by bungalows, walls or any thatched sun shades. Swaying palms give shade to the island pathway, which enables one to encircle Angaga easily in 20 minutes.
Dining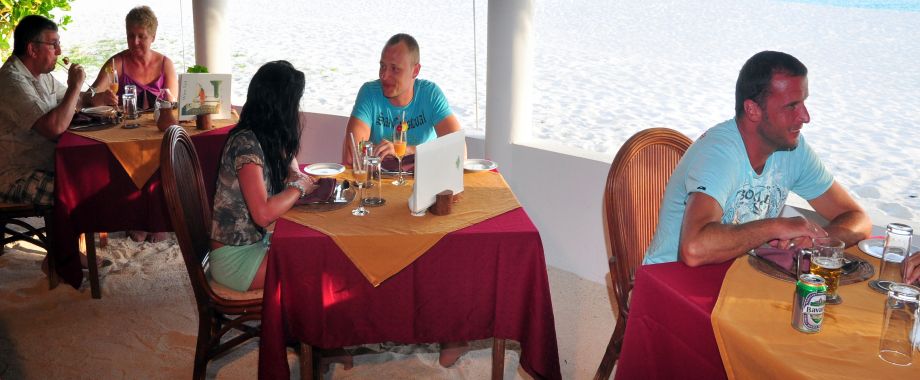 The restaurant is situated near the beach, therefore from every seat there is a wonderful view to the turquiose lagoon.
Breakfast – Lunch – Dinner served in buffet style
MAIN BAR
SUN DOWN BAR
Spa


The island provides the original Balinese first class Spa with all the different special treatments and package options.
Activities


SPORTS & RECREATION
Sports & Recreation – Water Sports Center : German and English speaking Instructor
Scuba diving, Catamaran, Canoeing, Wind Surfing, Tennis, Kite surfing, Water Skiing.
Table tennis, Volleyball, Darts, Badminton, Gym etc..
Occasional: Disco, Live band etc..
Accommodation
SUPERIOR BEACH BUNGALOW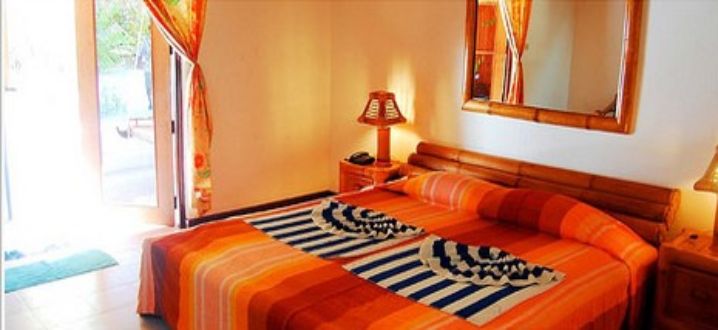 Air-condition, Bath room toiletries, Bathrobe, Hair Dryer, Hot & cold fresh water, Luxury natural bamboo furniture, Local type of swing on veranda, Mini refrigerator, Satellite TV, Semi Open bath room, Sun beds, Tea / Coffee making Facilities, telephone, etc..
WATER BUNGALOW