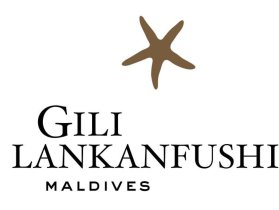 STANDARD
★★★★★
LOCATION
North Male' Atoll
DISTANCE FROM AIRPORT
12.2km from Ibrahim Nasir International Airport
TRANSFER TYPE
10 mins by Speed Boat
Notice:
Please configure GTranslate from WP-Admin -> Settings -> GTranslate to see it in action.
You arrive not quite knowing what to expect. You have had holidays before but never a journey. Not like this. A stone's throw from Malé airport, voyage to the height of luxury. An exclusive retreat, far from the worries of the world. Gili Lankanfushi.
NO NEWS, NO SHOES
We have but one philosophy here. Leave your worries at home.
This is a place of positive energy, and nothing is ever going to change that. So kick back, relax, and forget about everything but the gentle, warm breeze embracing you.
MR FRIDAY
"Named after Robinson Crusoe's loyal friend, Mr Friday makes your stay as pleasant as possible. Day or night, your butler swiftly answers any requests on your mind. Excursions. Cruises. Even keeping the little ones entertained with storytelling whilst you enjoy a sunset cruise for two."

AWARENESS
Through building awareness, we do our best to ensure that everyone on Gili Lankanfushi (regardless if a guest or host), appreciate and respects the beauty of the Maldives.
Unforgettable learning experiences with our marine biologists. Whether it's an island eco-tour, a presentation, a dolphin cruise, coral planting, extraordinary blue light night snorkelling or shark snorkelling trip, be prepared to be captured by facts of the deep blue. Diving with Green Fins eco-certified 5star dive center.
Accommodation
Dining
Spa
Activities
Gallery
Dining

EXPERIENCE
A sumptuous array of the freshest seafood imaginable awaits you. Fished locally using traditional and sustainable Maldivian techniques, prepare yourself for a taste of island living.

But it doesn't stop at seafood. Experience choice as vast as the ocean, with a different market and grill nights on Tuesdays, Wednesdays, Fridays and Sundays and Themed menus with À la Carte menus for the remaining week.
GILI GETAWAY – BONUS NIGHT OFFER
Valid for stay: 30th October 2015 till 16th December 2016
(Blackout dates apply)
Leave your shoes and worries behind and escape to your very own daydream getaway. Marvel at the azure shades of turquoise lagoon that surround you, so close you can literally taste the Indian Ocean from the comfort of your Villa hammock.
Enjoy a complimentary night for every 4 or 5 nights you book. Dream ahead for at least 90 days or more in advance and you'll savour a complimentary breakfast and dinner throughout your stay!
Gili Benefits & Inclusions:
Regular Yoga sessions
Sunset cocktail party (every Tuesdays)
Steam and sauna at Meera Spa
Non-motorized water sports activities
Wireless Internet access
Choice of Gili still or sparkling water during your stay
THE CULINARY VENUE
A – By the Sea Japanese Restaurant
B – Main Restaurant & The Underground Wine Cellar and Chocolate Cave
C – Overwater Bar
THE DESTINATION DINING
HORIZON
Picture this…A table dug into perfect soft sand, huge cushions, a swimming pool along side, a hermit crabs view of the ocean as the sun gently descends over Lankanfushi lagoon, lanterns flickering, the smell of charcoal drifting across the beach, a wonderful sense of the world at your feet, sand between your toes. Then, picture your waiter bringing you a series of beautifully decorated dishes inspired by the Indian Ocean, lit by alifanfenda (fire).
LEAF
Our shaded garden table is discreetly positioned within the Organic Garden, a sensorial feast of amazing aromas from exotic herbs and fruit and lush foliage. This is 'Leaf', our new dining experience in which we serve a menu inspired by the garden. Choose either a barbecue or zero carbon menu.
ONE PALM ISLAND
One Palm Island is the iconic location in this unique overwater resort. The ultimate desert island retreat with only one palm tree, now with its own jetty and cushioned seating. By day it is the perfect place to laze and bathe as you watch the local 'dhonis' (boats) go by; by night it becomes the most romantic place to dine in the Maldives, illuminated with candles and lanterns. Sit at our west-facing table and blend into the sunset, before enjoying a bespoke barbecue with premium cuts.
JUNGLE CINEMA
What is your favourite film? How about watching it in the open air, surrounded by dense tropical foliage while dining on a Hollywood or Bollywood themed dinner? This must be the ultimate movie/dining experience – Watching the 'stars' beneath the stars.
360°
Our elevated dining area in the Organic Garden enjoys stunning 360 degree sea and garden views with a menu designed to challenge the senses. The table is carefully positioned to make the most of natural breezes but also to ensure absolute privacy as you watch the dying embers of the sun and toast the unexpected pleasure of the day to come.
UNDERGROUND WINE CELLAR
Wine tasting: For a less formal daytime experience, sheltered from the sun, join our sommelier in the cellar for a wine and chocolate or wine and cheese tasting.
Gourmet Wine Dinner: Our subterranean Wine Cellar makes for a spectacular dining venue. (It is chilly down there, so we provide fleeces and hot water bottles). To help you explore a small proportion of the 500 World class wines available, we serve mouthwatering dishes with wines personally selected by our sommelier.
SWING BY THE SEA
Enjoy a sensational Japanese tasting menu and world class sake on a quiet, east-facing beach between our overwater spa and 'By the Sea' restaurant. Intimate is the word that best describes this experience with just you, a table, a couple of loungers and a swing and the best Japanese food for several hundred miles in any direction.
LAGOON CHAMPA
A private Lagoon Champa, surrounded by turquoise water, provides the perfect dinner escape with uninterrupted views of the Maldivian sunset. Whether simply looking for a remote location to sip Champagne and toast the end of a perfect day, or a table for two to enjoy a Maldivian Fish BBQ – the Lagoon Champa offers the perfect Castaway experience.
Spa


MASTER IN RESIDENCE
Spa masters in residence, Gili Lankanfushi – Maldives offer various spa treatments.
Throughout the year, we present visiting holistic practitioners and renowned healers to provide additional wellbeing services. All specialists have their own gifts to offer and some of these include sound therapy, crystal therapy and Craniosacral therapy, among many other alternative healing methods.
MASSAGE THERAPY
Let our professionals impart their wisdom on you. Experienced in the sacred art of massaging, prepare for a deep sense of wellbeing that softens your body and mind.
OCEAN THERAPY
We use flower petals, organic herbs, and earth clays to heal and nurture your skin. Embrace the soothing essential oils of Sodashi as we gift your skin with a new glow.
FACIAL THERAPY
We use flower petals, organic herbs, and earth clays to heal and nurture your skin. Embrace the soothing essential oils of Sodashi as we gift your skin with a new glow.
BAMBOO MASSAGE
This indulgent and local therapy utilises bamboo rods of different sizes and warmed aromatic oils. An incredible sensory experience, let our talented therapists work their magic.
MUSIC THERAPY
Feel the vibrations of our Tibetan Singing Bowl wash over you and cleanse your soul. When seeking balance and serenity, our unique massage is the perfect choice.
SAUNA & STEAM ROOM
Sweat out your anxiety and stress in one of our luxurious steam rooms.
Activities
At Gili Lankanfushi, boredom is not an option. Whether diving Manta Point, windsurfing crystal lagoons, or unwinding with yoga to a perfect sunrise, there's something for everyone.
WEDDINGS
Gili Lankanfushi was made for romance. From a wedding at our beautiful over-water chapel – the only one in Maldives – to a champagne sunset dhoni cruises or a star-lit private dinner on One Palm Island, it's an idyllic place to celebrate with loved ones. Whether it's a wedding, honeymoon or special occasion, we can tailor-make packages to make your dreams come true.
SURFING
Visitors to idyllic Gili Lankanfushi in the Maldives can now learn to catch that perfect wave with the opening of a top-notch surf centre on the island. The high end resort has teamed up with renowned surfing company Tropicsurf to offer expert instruction for all ages and levels, complementing the five-star, luxury experience.
In the North Male atoll, surrounded by the sparkling Indian Ocean, Gili Lankanfushi is ideally located for unbeatable surfing. Some of the best breaks in the country lie on the doorstep, with three just a five-minute boat ride from the resort and several more within 20 minutes. Tropical water temperatures, consistent swell and low crowds add to the appeal. Thrill-seekers will love the challenge of the open tubes at Cokes or the excitement of racetrack waves like Honkies, while mellow waves at Ninjas or in the calm of the lagoon keep novices happy.
Tropicsurf specializes in combing the very best surfing with the very best resorts around the world and amazing, experienced instructors personally ensure everyone from the complete beginner to the hardened surfer feels inspired and in safe hands. All lessons and surf trips are bespoke and tailored to guests' needs, whether it's a private or group session. Schedules are never fixed but depend on ocean conditions and individual requests.
At the end of a day in the swell, the fantastic facilities of Gili Lankanfushi await for pampering, relaxing and celebrating newly-learned skills in style. Truly a match made in heaven.
DIVING
Discover the wonders of the deep with the Ocean Paradise Dive Centre. Some of the best dive sites in the Maldives, such as Manta Point, are a short boat ride from the resort. Multilingual expert PADI instructors run day and night dives and course for all levels. The 9th most environmentally responsible dive centre in Asia, we take environmental practices seriously – you can even join a science dive with the team and collect data for the likes of SharkWatch and the Manta Trust.

Accommodation
From one of our 45 over-water villas, you gaze across the Indian Ocean's tranquil waters. Secluded.
It overwhelms at first, but you get used to the sensation. You have never felt it before. Bliss!
THE VILLA SUITE

29 OVER WATER LUXURY VILLAS
You arrive in the Villa Suite lost for words. Spoilt for choice on where to relax. Walk through the open-air living room and up to the very private rooftop sundeck.

Compose yourself and take it all in. This moment will stay with you forever.
THE RESIDENCE

8 LUXURY VILLAS
Barefoot luxury floating on the Indian Ocean, scanning the endless turquoise. It never ends, not that you want it to.
Your new Residence is large enough for each of your family members to find their own hidden slice of solitude within, but cosy enough to share every shred of happiness together.
THE CRUSOE RESIDENCE

7 OVER WATER VILLAS
On your arrival we will escort you on a short boat ride to your Crusoe Residence where luxury, tranquility and a true sense of open space will await you.
THE PRIVATE RESERVE

Privacy Exclusively Yours
You have never seen anything quite like the rustic über luxury of our Private Reserve, reputed to be the largest overwater villa in the world! A decadent private palace sitting atop a sapphire lagoon, the most vivid dreams unable to conjure its grandeur. A flawless jewel of the Maldives, presented to you. Experience the exquisite.
THE SPA SUITE
2 LUXURY VILLAS WITH MASSAGE FACILITIES
For those seeking true relaxation, the Spa Suite beckons. Step out of your rooftop Jacuzzi overlooking the lagoon, and into the steam room to unwind. Even take a break from paradise with your own air-conditioned gym.